Home -- Company Overview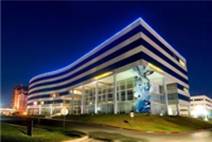 Providence Commercial Real Estate Services
100 NE Loop 410, Suite 510
San Antonio, Texas 78216
210-366-4444
210-366-4515 fax


Our Company
Providence Commercial/CORFAC International is a commercial real estate organization specializing in the San Antonio and South Central Texas commercial/industrial markets.
The principals, all formerly part of the leadership of nationally ranked real estate firms, realized an increasing need for a lean, more efficient marketing and consulting force that, through specialization, could effectively respond to the immediate and future demands of a changing marketplace. Therefore, in February of 1991, Providence Commercial was founded with the primary objective of establishing a new standard of high quality professional service.
Unlike the traditional brokerage organization comprised of independent contractors with different objectives, Providence Commercial's approach was to create a professional brokerage/consulting organization that would act as a single unit sharing responsibilities, resources, and opportunities.
Our Team
Our team is comprised of real estate professionals with diverse backgrounds who are extremely experienced and share a history of over-achievement.
In a relatively short period of time Providence Commercial has built a successful real estate brokerage/consulting business based on experience, teamwork, and a sophisticated understanding of both the marketplace and the clients' needs.
Our objective is to focus on each assignment and provide the highest level of service obtainable in our industry today. Our extensive experience and business tenure, combined with strong regional, national, and international affiliations provides the in-house capability to address any need or question that may arise during the course of any assignment.
Our Alliances
Providence Commercial is a member of CORFAC International.
CORFAC International is an alliance of privately owned commercial real estate companies collectively providing consistent service around the globe. Each firm successfully completes a rigorous selection process before being invited to join. Membership is based on integrity, knowledge, creativity and service to clients. Many CORFAC members hold the prestigious SIOR and CCIM designations and pride themselves on their grasp of current industry trends.
When a local client needs national or international expertise we are capable of selecting the ideal business partner from over 1,200 high caliber professionals, who are the core of the CORFAC International alliance.
Our Market
Locally owned, globally connected, principally driven. Many hold this to be the perfect combination for a real estate firm. Providence Commercial's local market knowledge is well established in South Central Texas. Our global capabilities are supported by strategic alliances, which help serve the needs of larger, regional, national or international corporations. Providence Commercial - commercial real estate strictly by principals with principles.
Our Clients
At Providence Commercial, every assignment is given the attention, respect and energy that a business owner would demand of their own in-house staff. Providence Commercial, being a firm formed by forward thinking entrepreneurs, understands the importance of listening to the client's needs and strives for the most effective approach for the best results. Our clients range from the small enterprise to large corporations.